How you can drive better quality clinical research and learning retention with CONTINIOUS LEARNING
Do you want your team to learn, or simply mark a checkbox?
Continuous learning is the way of the future. Utilizing this innovative learning method means higher learning retention, reducing the time and money spent on retraining, and reduces the risk of non-compliance with knowledge that is continuously updated. If you want to learn how your company can drive better clinical research through embracing the future of e-learning, this webinar is for you. Explore how your company can respond faster and more flexibly to industry changes with host Marieke Meulemans of GCP Central.


HIGHER RETENTION OF INFORMATION
There is higher retention of what has been learned, which improves performance, reduces the risk of error and therefore the quality of data.


save time and money
The amount of time spent on formal re-training is reduced, which also saves money. Learning is integrated into day-to-day work, making it more efficient as no separate training time needs to be planned. The learning can be made personal, reducing irrelevant learning content.


reduce risks and non-compliance
Risks and non-compliance is reduced because employees have constant demonstrable up-to-date knowledge, even after recent procedural changes.


Increased Flexibility
With continuous learning put into practice, your workforce is adaptable and always in 'learning-mode' to take on new information and learn as soon as it is available. You'll be able to respond flexibly to the fast changes in the industry, disruptive technology, and legislation and procedures.


improved position on the labor market
Many employees put more value into personal development than on material issues and need opportunities for self-development and growth.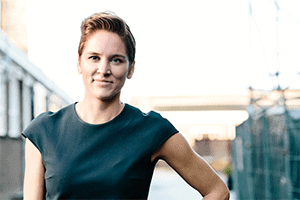 With over 15 years of experience within the clinical research world, Marieke founded GCP Central in 2012 and is the driving force behind the company vision. Her eagle eye for detail and her passion for innovation is changing the face of Good Clinical Practice training.