We're always looking to see what we can do to make improvements here at GCP Central and lately, we've been quite busy listening to your feedback and making important changes.
It's about time that we update you on a more regular basis about new features, both recent and from a while back that can really help you to make the most of the myGCP training environment.
We get a lot of questions from interested people about what's happening. We've just had a software update last Friday, so let's look at some of the changes in this release that you can maximize your experience with myGCP.
INTRODUCING MYGCP VERSION 2.95
Version 2.95 went live on Friday, June 7, 2019, and it brought some major improvements to both quality checks and more. Some changes based on our your feedback, and we want to share what we've learned and are changing as a result.
NEW FEATURE: VERSION CONTROL AND CHANGELOGS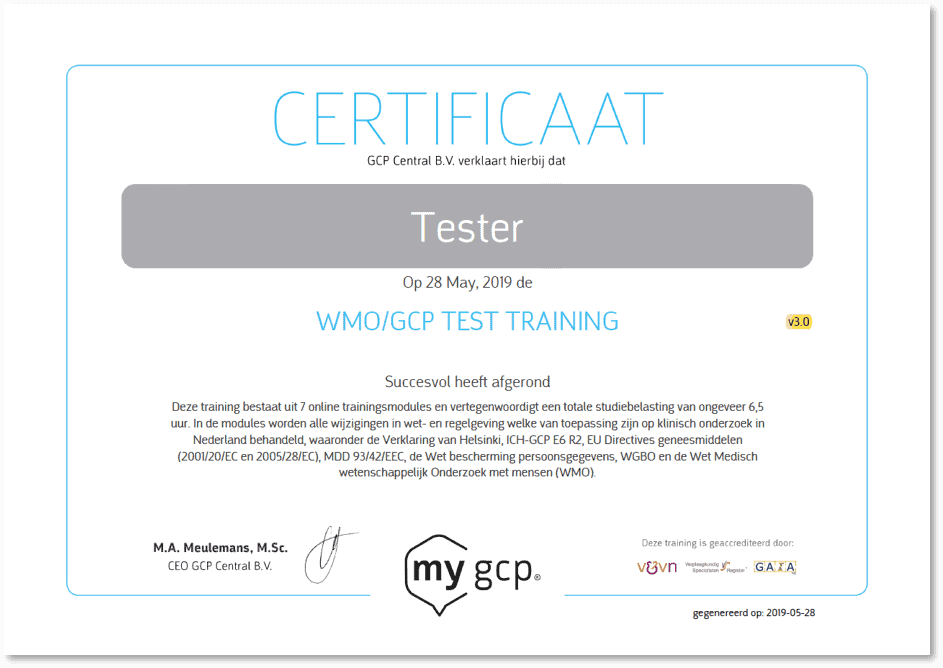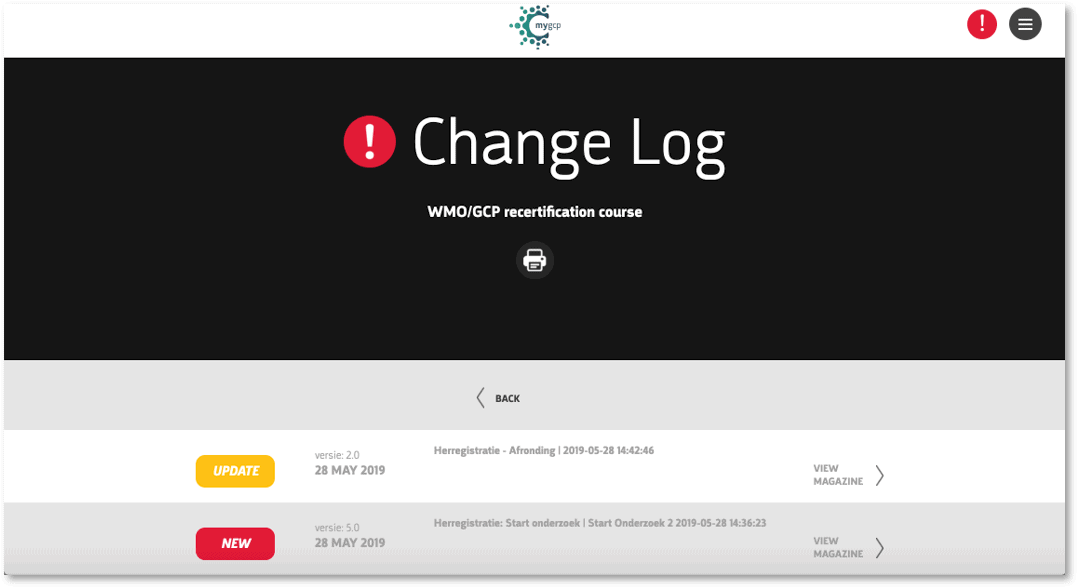 We have implemented a new way of checking which version of myGCP training you're using. Now you'll now see directly on the Changelog page what changes are in the updates, and every training license will be issued with a unique version number.
This means that your myGCP passport will also reflect the version number of the training you have completed.
NEW FEATURE: GCP PASSPORT IMPROVEMENTS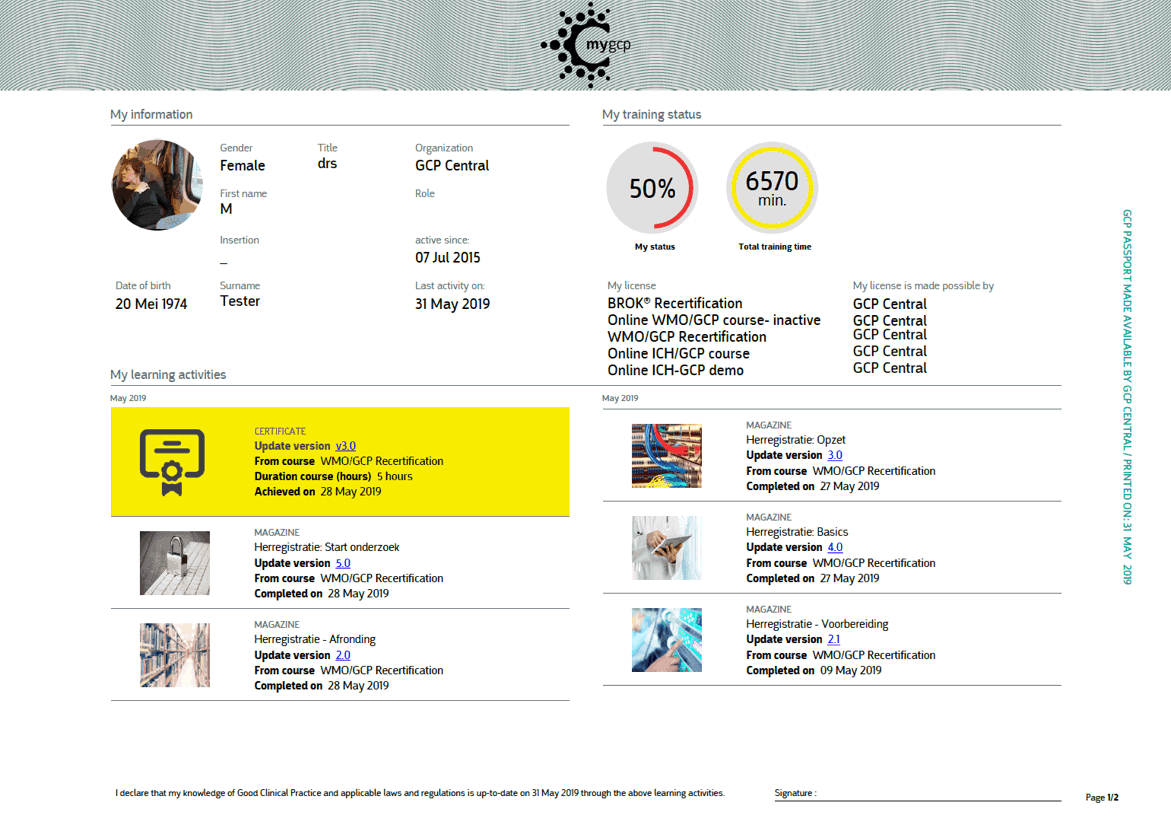 In your GCP Passport, you can now see exactly which version of a training module you were most recently trained on. This documentation in combination with the changelog will inform auditors, managers, and inspectors of the associate's compliance with current regulations.
Training duration has also been added to your GCP Passport for certificates.
NEW FEATURE: EASILY UNLOCK MODULES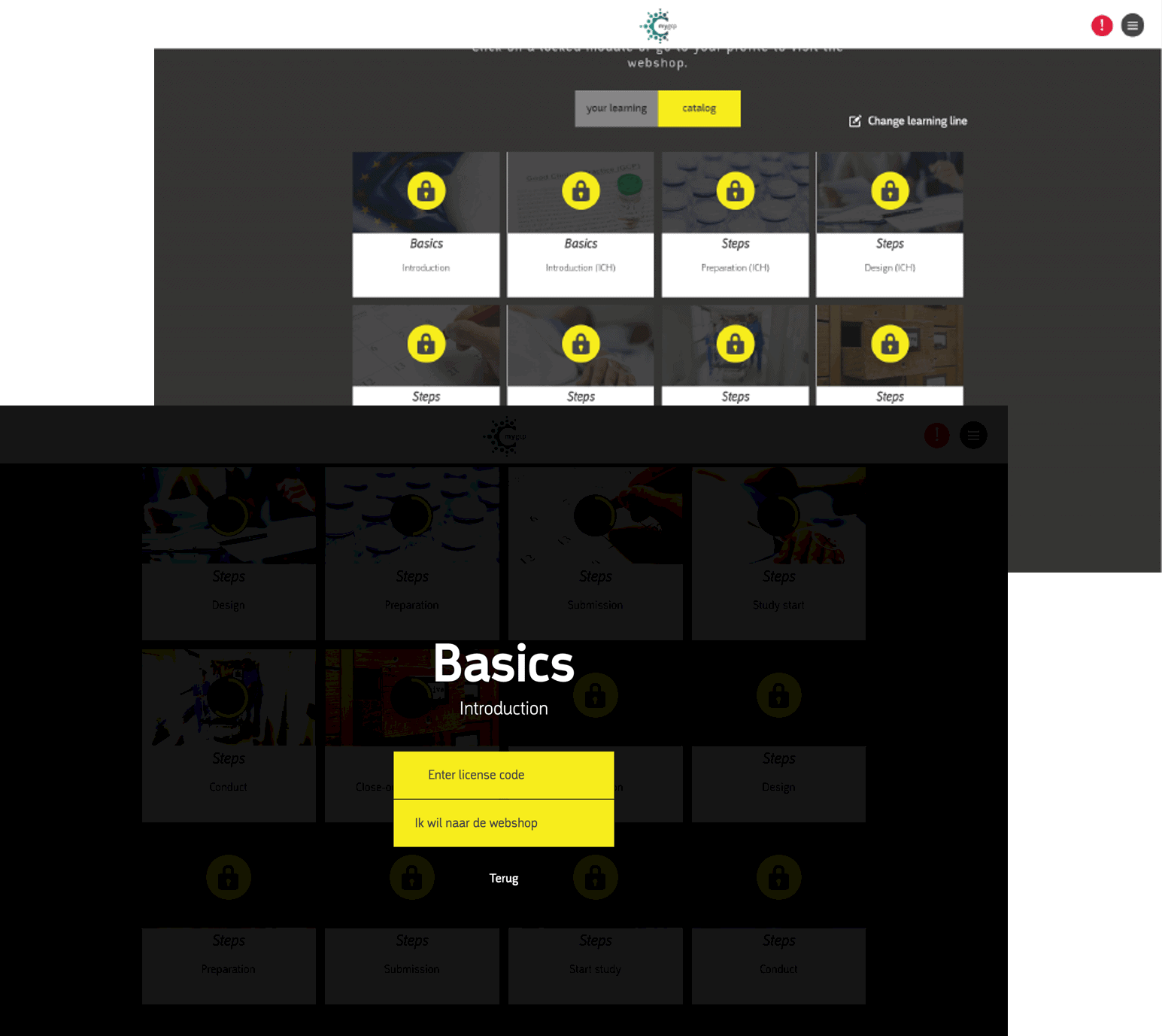 If you're unlocking a module that's not in your current training license, we've made it much easier for you. You can now unlock modules by entering a numeric key provided by your employer or network organization. Quick and easy.
NEW FEATURE: CONTINUOUS LEARNING AND CERTIFICATION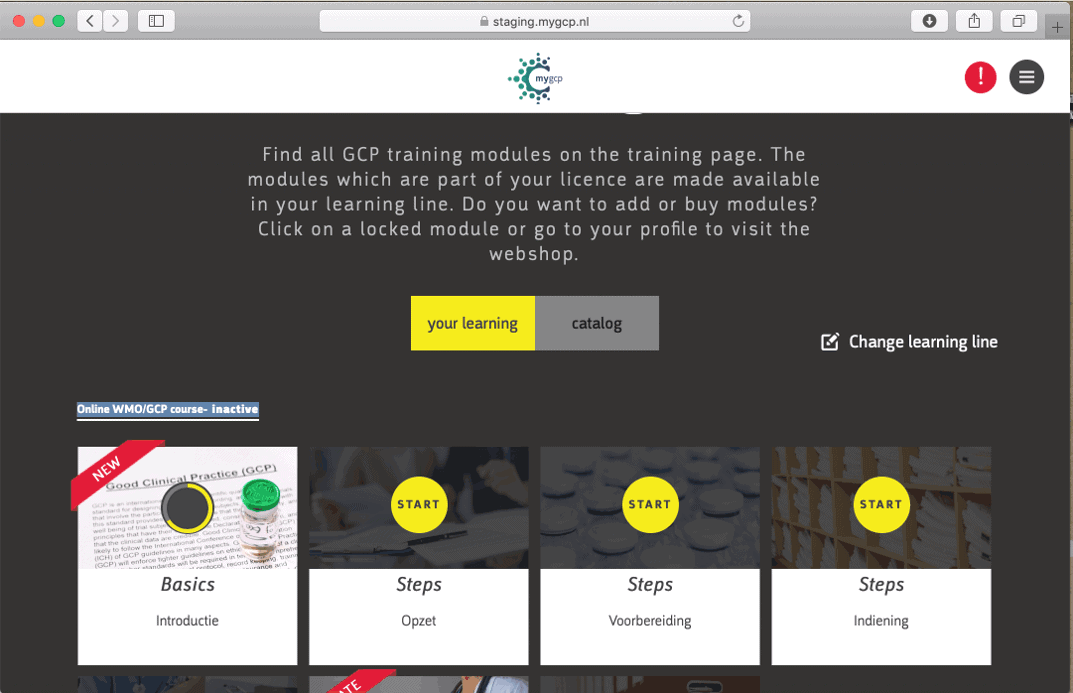 ICH-GCP law says you need to be able to prove you're up to date with your GCP training. Our continuous learning model is the only GCP training that efficiently answers this GCP rule.
Continuous learning at GCP Central goes like this:
When a regulatory update is announced, we update the training modules explaining the updated rule or law with a major update.
You receive notification of the update and can see which module(s) is updated. The progress on that module is set to 0 again.
When you complete the updated module, you'll receive a new GCP certificate.
This means that you will always have a GCP certificate reflecting you're up to date with your training as long as you take the updated training.
NEW FEATURE: ADDITIONAL WEBSHOP CONFIRMATION STEP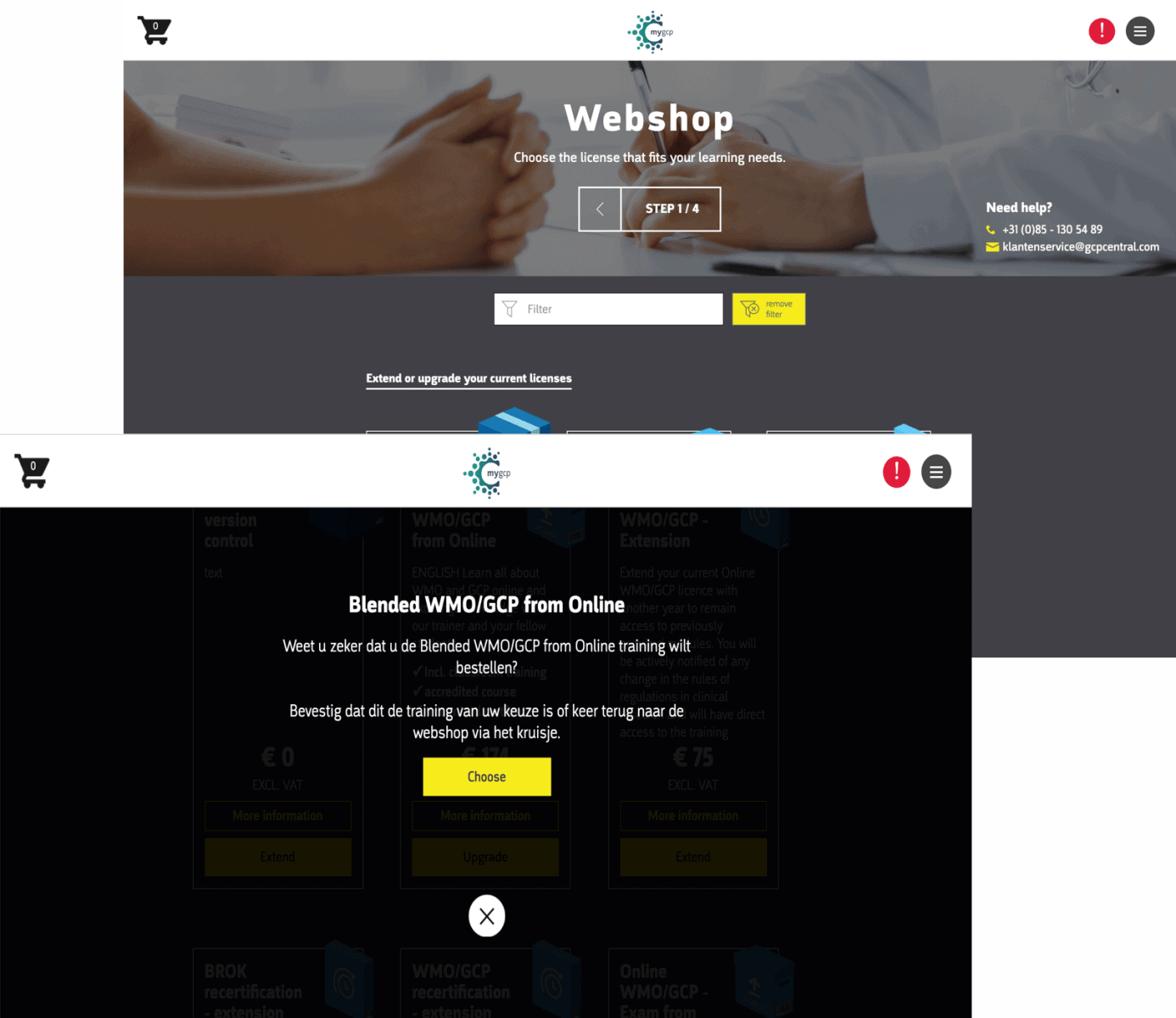 We're making sure you're sure. When you make a purchase from the webshop, an extra popup will ask you to confirm your purchase before you continue to the next step.
This gives you a second chance to make sure you've purchased the right level of training.
QUALITY CONTROL IMPROVEMENTS
We're checking ourselves by adding an extra step to the addition of new content to the training. All content must be checked by a subject matter expert, or content manager before it's published. No more inconsistencies or typos.
That being said, we are not perfect, if you find any errors or typos please send them to us by email at info@gcpcentral.com
WHAT'S NEXT?
Our next release is slated for September. Stay tuned for more information on what will be included.
YOU CAN HELP US!
We love feedback. Our commitment to changing the face of GCP training starts with listening to your feedback. We're leading the change in GCP training, and living our value of continuous learning, by not only taking your feedback on board but implementing it in our services to you.
You can give feedback to us via email, phone or Kiyoh.
Are you interested in what updates are coming to myGCP? Subscribe for updates here, or why not book a call to see what myGCP can do for you.