Discover all the latest software updates and new features for myGCP, focused on bringing our customers and community a fluid and improved user experience.
#1 Fresh faced

At the end of March, after months of behind the scenes planning, we finally launched our brand refresh. New branding, color palette, logo, and website has helped us move the business into a new era that matches our new business goals and position.

The new look is giving myGCP users a fresh new feel to the training platform.
Have you had time to check out our new website yet?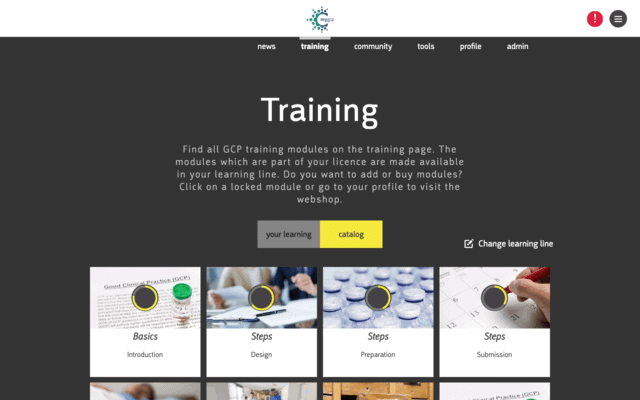 #2 Links to the outside world

You ask and we provide. Feedback is essential to the growth and development of myGCP and thanks to our ever involved community, who suggested adding links to external websites inside training texts, this has now been added and is active within myGCP.

This allows us to give you direct access to other resources for clinical research knowledge. We also improved the way of downloading materials.
#3 We speak your language
Further improvements have been made to the myGCP webshop with new language options available.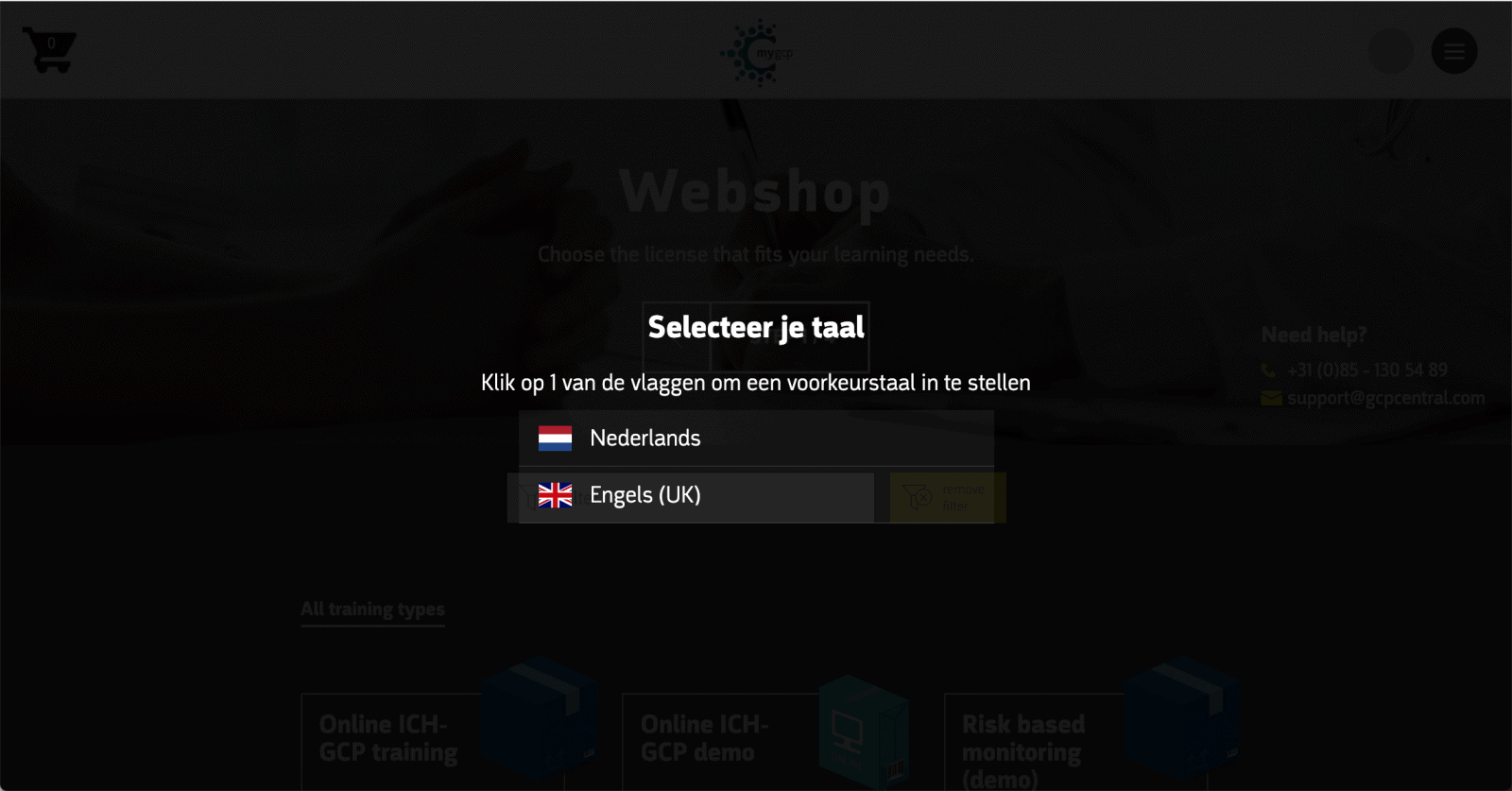 #4 Dashboard view

For companies, we spent some time improving functionality within the dashboard view which helps you have a complete overview of your organizations GCP compliance and training progress.

Get easy information on unused license codes that can be provided to users, as well as the ability to accept/decline and remove users from an organization when you have leavers and new starters, plus new statistical graphs.

Newly added columns to dashboard user progress overview, reports, and of course, you can still download all certificates centrally, now as a bulk zip file.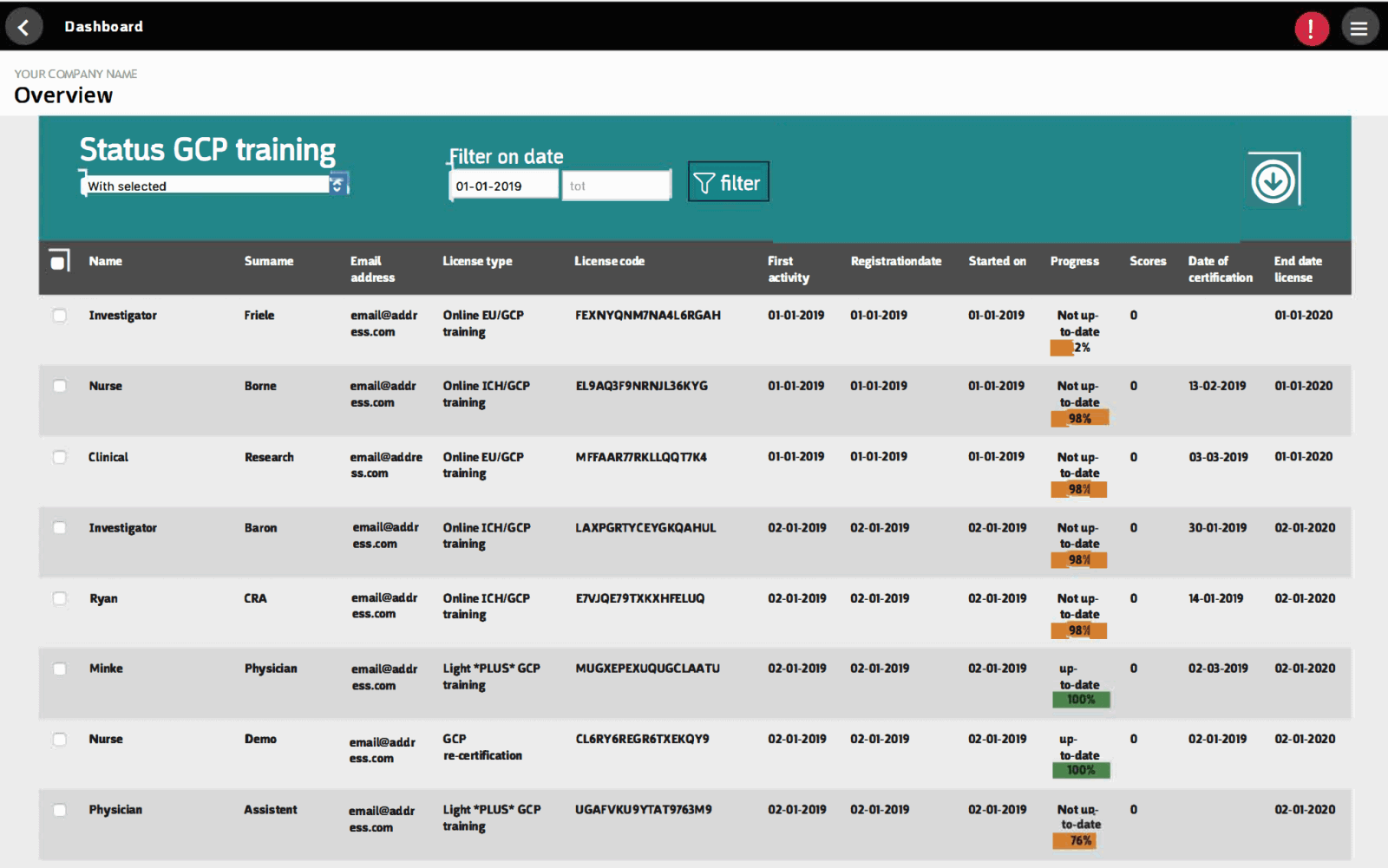 #5 Speedy connection

We added improvements to website speed and search functionalities.

#6 Registration improvements

Once again, as requested and suggested by our community we've made improvements to the registration process. The shopping cart view has been improved and we've updated the functionality of some registration fields such as "department" and "title".

Behind the scenes of new software updates and development

New software releases require a lot of work and testing. At GCP Central we have 3 different
environments to develop: development, staging and live learning environment (in this environment users and organizations are actually doing their training).

In the preparation, we list the requirements: what does it need to do and discuss what value will it add.

After the build, the developers do the first testing round in the development environment. When the release is ready for beta testing, it is put in the staging environment where we test the functionalities by the creation of dummy/test users, creating test content etc.

We need to make sure the processes are logic for users and managers. In the testing phase, we talk to the developers via a ticket system, enabling them to build in any suggested changes or fix bugs right away.

After another testing round and when everything works the functionalities go "live". This update is always planned carefully, as it takes a couple of hours for the developers to get all new software features from development to live, without touching the data of users, content, and organizations which is stored there. That requires attention and accuracy.

The learning environment is not accessible in that period as the data is locked. When everything is updated, a final check on the "live" environment are made and the learning platform with new features are available for users.

Community Support
We'd like to take this opportunity to thank our customers and users for myGCP feedback, your thoughts, suggestions, and ideas for improvements really do go into each development sprint, and without you, we wouldn't be able to create such user-focused improvements.