why mygcp training courses?
myGCP IS AN INNOVATIVE AND MODERN LEARNING SYSTEM
The time of endless PowerPoint presentations and text-based e-learning is over! We take GCP training into the future providing the highest quality online GCP learning at your fingertips.
Learn what you need, when you need it with myGCP.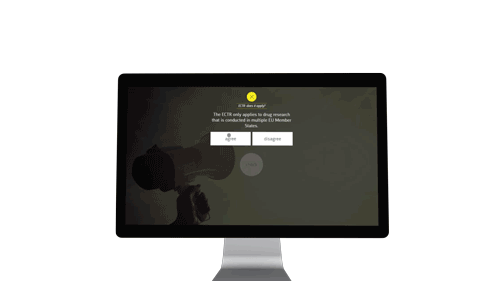 We provide certified GCP training to professionals using our innovative and modern learning system, myGCP, ensuring that their learning activity is documented continuously and in a compliant way. We update our courses with the latest rules & regulations, enabling learners to be continuously up-to-date with relevant regulatory knowledge to produce high-quality clinical research.
smartphone, tablet or desktop
flexible ON-THE-GO LEARNING
FREE additional GCP TOOLS
latest clinical research insights
role-based training programs
GCP knowledge in your pocket
continuous gcp training documentation
knowledge Community access
scalable GCP training from 2 - 100,000 users

The myGCP passport is the addition to your GCP certificate and CV, providing evidence that you were continuously trained and updated with current regulations and that you are qualified by education, training and experience to execute your task(s) in clinical trials. The myGCP passport consists of all learning activities in myGCP, including completed updates and articles that were read and understood.
continuous training record
GCP compliant printable PDF
audit and inspection ready 24/7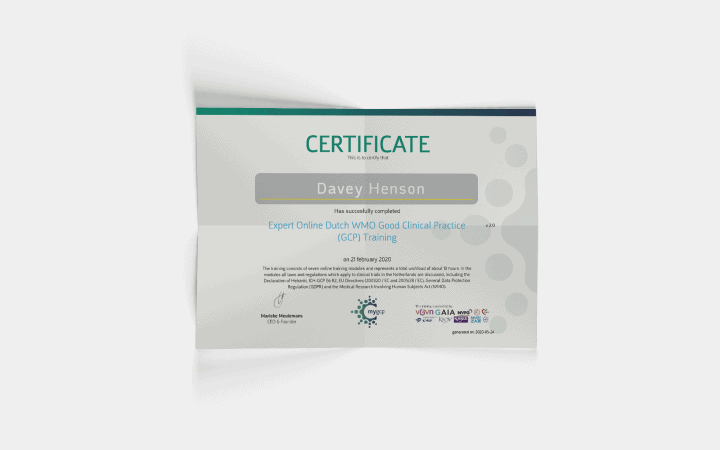 Discover what makes our GCP training courses so unique. 

We make good clinical practice a core part of everyday practice by fueling research professionals with knowledge and providing them with continuous learning

NEWSLETTERStay up-to date with the latest news and myGCP updates right here

NEWSLETTERStay up-to date with the latest news and myGCP updates right here