In the current crisis, hospitals are overburdened, and people have to stay at home as much as possible. How are we dealing with study visits and other aspects of the trials? Introducing the latest in the GCP Central webinars: Clinical trials during COVID19: A risk-based approach in the interest of patients and data.
About the Webinar
Save the date: 02 April 2020 at 14:30 – 15:30 CET, our webinar will go live.
Hosted by our resident GCP Trainer, Eric Klaver, this webinar will shed light on a risk-based approach to ongoing trials and the international guidance that is released so far.
We will also discuss protecting trial subjects and limit the damage to ongoing trials as much as possible. Even in this challenging time, we want to make sure you know what measures can be taken to protect subjects and still generate valuable data.
We know protocol deviations will occur, and we want to help you handle these, and prevent getting your results rejected by authorities.
Key Takeaways
In this webinar, you'll be able to do the following:
obtain insight in all aspects that are part of the considerations
get informed about the international guidance, released by both the EMA and the FDA
learn the possibilities for protecting the trials subjects in ongoing studies as best as possible
obtain insight into the considerations that come into play with the continuation of ongoing trials
All this will be presented with the unique GCP Central style from our experienced trainer. You'll also receive access to a replay of the webinar after the event, ensuring that you can watch it again for critical points and messages.
Ready to sign up?
The webinar: Clinical trials during Corona: A risk-based approach in the interest of patients and data will take place on 02 April 2020 at 14:30CET.
Curious about what impact the current situation will have on clinical trials? Register for the webinar and gain valuable insights into a risk-based approach in the time of COVID-19.
Can't make it that day and time? Don't worry! If you register, we will make sure to send you a replay after.
Introducing Our Webinar Host, Eric Klaver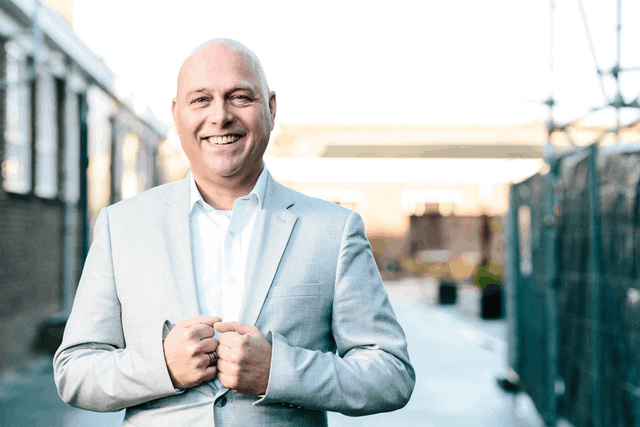 An expert trainer with over 20 years of practice, Eric's depth of knowledge is astounding, and his enthusiastic teaching style makes him an extremely valuable asset to the GCP Central team.
As a master storyteller and facilitator, Eric delivers world-class training and keynotes that inspire, motivate and move audiences, around the world.