The 2020 implementation of the European Clinical Trials Regulation (ECTR) will bring big changes to the way that clinical trials are conducted in Europe.
While it will make setting up multinational trials easier and bring new treatment options to patients (sooner), it will also be required that everyone working in clinical research is completely compliant with the new regulations.
We don't want you to wait until the last minute for compliance, so we did the hard work to bring more practical and engaging online ECTR training to you.
Our five new ECTR courses will help you get up-to-date before the regulation goes live in 2020.
At GCP Central, our mission is to change the way clinical research training is done. To this end, we have made being ECTR ready and compliant both simple and convenient. Through the myGCP learning environment, you can complete the appropriate level of training you need by picking from the 5 available ECTR courses and learn on the go.
You'll have ECTR learning in your pocket and can complete it anytime, anywhere, at your own pace, on the go.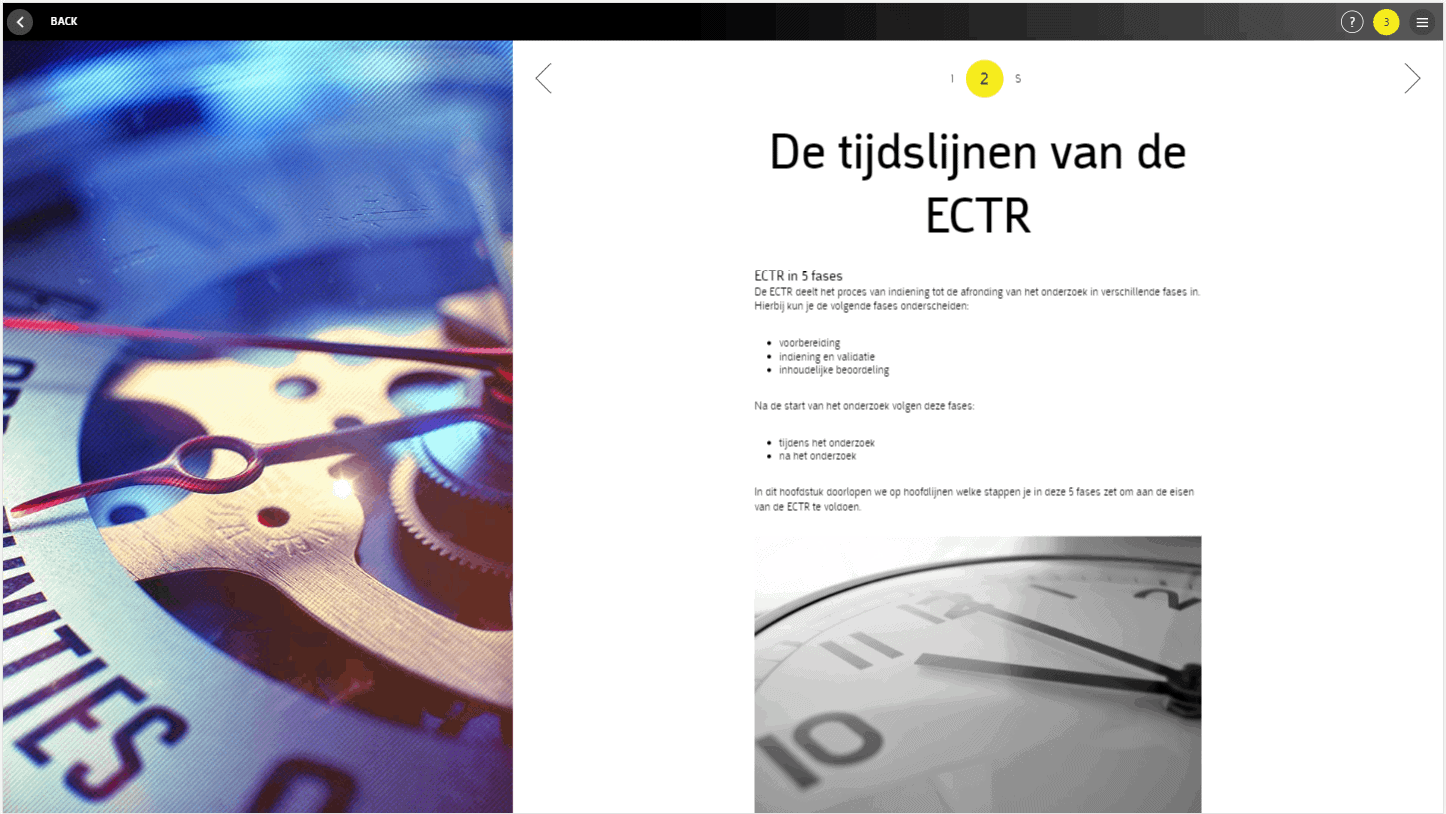 We've introduced these 5 different levels of ECTR training to help research professionals be confident and compliant with this new legislation.
Our courses include:
The Expert package will have you completely ready to take on the ECTR in this 7.5 hour, 5 module package. You'll learn all the strategic elements, from fundamentals, to design, submission and conduct in the comprehensive course.
Have all the basic principles of the ECTR at your fingertips in this fast 1.5-hour module. This e-learning course explains the regulations, clarifies timelines and helps you be prepared for the changes and implications.
Learn the basic fundamentals of this regulation, as well as expanding on the roles, timelines and planning you need to submit a dossier for review. Over a 3 hour, 2 module course, you'll be on track to be ECTR ready.
You'll learn all you need to know about notifications, avoiding breaches, quality issues, and collaboration optimization, as well as the basic fundamentals of ECTR. This 3.5 hour, 2 module course contains everything you need to streamline your trials
This deep dive into preparing and submitting packages will prepare you for the upcoming ECTR regulation, as well as give you the basic fundamentals of the legislation. This module is 5.5 hours, with 3 modules and gives you an in-depth look at the ECTR.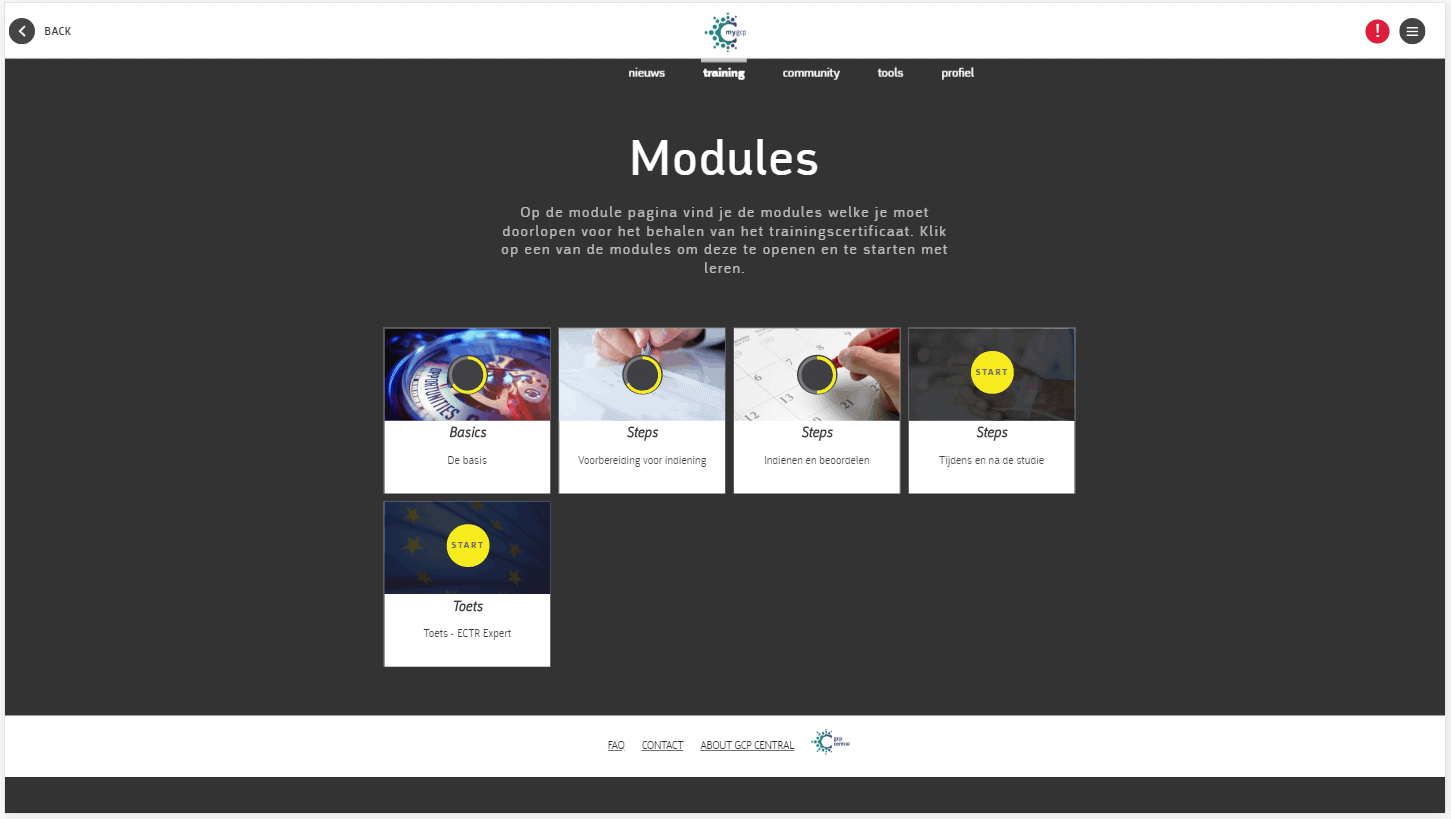 All the courses are backed with a knowledge test, and at the completion of the training, you'll receive an online certificate that shows you're compliant and ready to go in 2020. All training is available on your desktop, smartphone, and tablet.
If you are looking for a company-wide rollout of ECTR online training courses, we have just the thing for you. Through myGCP for companies, you'll receive license codes and a standard email including login instructions for your participants. You decide to whom and when to issue the license codes. Best of all, you can track the activation of the license codes and review the training progress of your staff from one central point – your Company myGCP® dashboard.
Are you #ECTRready? Why not call GCP Central and get ready for ECTR in time.