an introduction to continuous Learning
We are enthusiastic to announce we launched a new eBook, "An Introduction to Continuous Learning – Our playbook to navigating learning styles and methods and ultimately learn better through continuous learning."
This ebook provides insights into the continuous learning concept and shares the benefits specifically for clinical research professionals.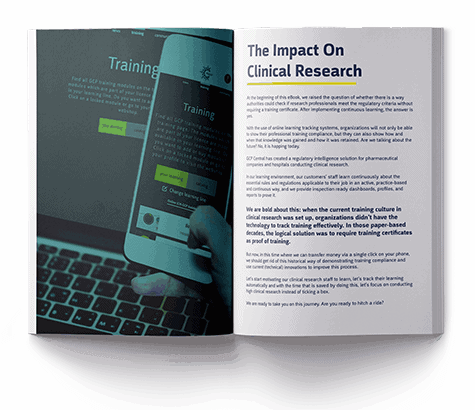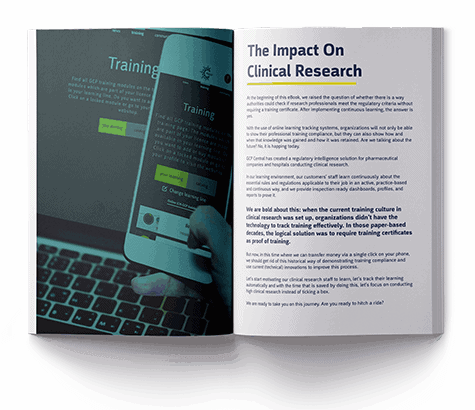 What is continuous learning?
Continuous learning is not an entirely new concept.
In fact, the theory has been around for a long time, but we're starting to see the idea grow in popularity as an emerging and key learning method.
Continuous learning is all about the constant expansion of skills through learning and increasing knowledge, and in the life-science industry as our environment evolves and demands change, the need to adapt professionally is as real as the changes themselves.
why this eBook
For those who know us well, continuous learning is a cornerstone of GCP Central. We strongly believe it's the foundation that will help us change the future of Good Clinical Practice (GCP) training.
How? By making good clinical practice a core part of everyday practice for research professionals.
Learning about GCP shouldn't stop after an annual course is attended. It's crucial to keep involved with the latest regulatory updates and learn relevant knowledge continuously and as a result, improve clinical research quality.
Earlier this year we decided to take on the challenge of putting our thoughts on this learning methodology into words and write our very first ebook on the subject.
We are really proud to share this important book with you today.
What this ebook covers
This ebook shares critical insights on both learning and optimizing the learning process through continuous learning.
You'll learn about:
The impact of continuous learning on clinical research.
How we can implement it into everyday routines.
How learning works.
How we learn effectively.
Defying the forgetting curve through different training methods.
How we can introduce continuous learning and adopt it.
Authors Saskia van de Vrede and Marieke Meulemans both passionately believe that continuous learning can change the face of clinical research, while simultaneously bringing efficient, effective, and cost–effective training to the industry and positively impact human health as a result.
This "An Introduction to Continuous Learning – Our playbook to navigating learning styles and methods and ultimately learn better through continuous learning." eBook is free and can be downloaded right here.