At the end of May we delivered the first facts about the myGCP learning environment. How is the myGCP learning environment used by students? And by whom? We found out that nearly half of our students (44%) the age of 25 – 44 years, 70% of the myGCP users are women and the 85% of myGCP users do the training via desktop. Read herethe full article.
This time we give you more facts about the myGCP learning environment with regard to session time and training time. How long does a student spend on average on the WMO/GCP training? At the time we launched the WMO/GCP training, we made an assessment of the exercise duration. But how long do you actually really learn about each chapter? Read all about it in this article.
An average of 20 minutes per session
How much time is spent on average by a myGCP user at a time myGCP? On average, that is about 20 minutes. A session is the period from the moment someone on the myGCP website until he or she again goes away or after 30 minutes has been inactive. In a session you will visit several pages. For example, you will go through 2 chapters in the WMO/GCP training or visit the news page and place a community message. You can have more than one session on a day, which are calculated as seperate sessions.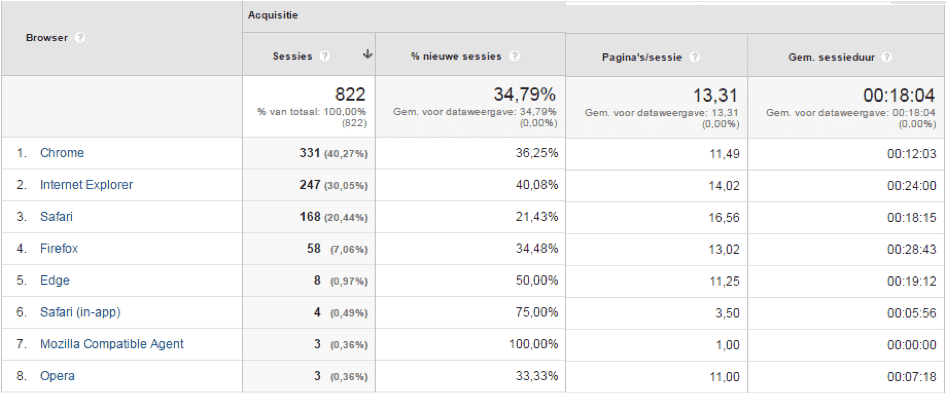 It is Interesting to see is that a session on desktop is significantly longer (19 minutes), then on tablet (15 minutes) and mobile phone (8 minutes). So to use myGCP on smartphone is indeed as we hoped: to quickly look up something, ask a question and to read updates via the news page.
How long do you spend on a chapter?
At the time we launched the WMO/GCP training we made an assessment over the training duration: how long do you spend on each chapter? We have calculated that on the basis of a kind of educational algorithm. However, everyone learns differently and reads at a different speed. One of our principles was that we wanted each student to spend up to 10 minutes on a chapter, so you easily can finish a chapter whilst you work.
Now that we've been around for a year , we can release the data on the average time spent on each page and see if our estimates, and wishes have come true. We're happy to say they have. On average between 6 and 9 minutes are spent on a chapter. Of course, this is related to the length of the chapter. At this time, if the student has actually completed the chapter in this time is something we can't answer, as we will see this in the progress data eventually.
Are you interested in more facts and figures around the myGCP learning environment? Or would you like more information about online learning about WMO and GCP?
Please contact with us. We're happy to answer your questions.