It's been a while since we showcased our team members, but as our team keeps growing and expanding, it's time to introduce you to our newest member, Wan Yen.
With extensive experience in pharmaceuticals and Good Clinical Practice, Wan Yen joined our team recently as a Business Developer. This blog will take a few moments to learn more about her, her experience, and what she hopes to bring to GCP Central.
Lived and Learned Experience
Wan Yen joins the team as an experienced clinical research associate. Her strong background in the pharmaceutical industry and extensive experience in Good Clinical Practice, pharmacovigilance, biotechnology, and healthcare means that she understands the necessary aspects of clinical research.
Her natural curiosity and desire to learn made her the ideal candidate for the position, and her eagerness to drive change in the world of clinical trials led her to the role at GCP Central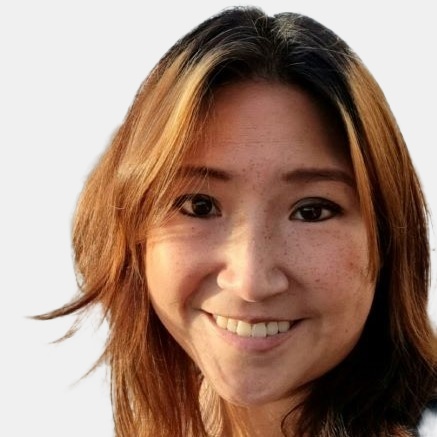 After working for years in the pharmaceutical industry, Wan Yen was looking for a different environment where she could still use her knowledge and experience but more in a helpful way. Sharing, using and contributing the knowledge and experience gained over the years is important to her. Her focused experience working as a CRA and in other roles within Clinical Operations, but also working with hospitals all over the Netherlands and having a feeling what is needed and useful and what is considered to be bothersome, set her apart .
"I knew about GCP Central and even attended a training from Marieke several years ago. When I came across the position I was triggered to apply. After a very nice, pleasant and open job interview, I felt good about the organisation, their mission, my future team and the new role. I was lucky enough the feeling was mutual!"
Changemaker
With her previous experience, her desire is to broaden knowledge. In the past, she has guest lectured at the Hogeschool Utrecht to students on the topics of pharmaceutical business administration, as well as mentoring them on the possibilities of employment post graduation.
She has also been heavily involved in organizing the NFVG's ClinOps day, bring her talents to their team for several years, as well as helping shape the event into it's current format.
Wan Yen brings this enthusiasm and passion for driving change to her new role with GCP Central:
"I want to use my experience to further the mission of GCP Central and collaborate with people and organisations to enhance the quality of clinical research."
Her new role will see her help in developing the content for GCP Central, as well as bringing a more focused mindset towards the quality, and the training experience of our clients through quality learning.
And The Personal Side;
If she could sum herself up in 3 words, it would be "Boksen, Breien en Bakken!"
In her spare time, she's in the kitchen making her famous "Chocolate Chocolate CHOCOLATE brownies", or chilling with her dog, Maya, while knitting up a storm.
She also enjoys traveling, and keeps fit with boxing and running. Keeping a healthy mindset is important to Wan Yen, and she ensures that she keeps her mind active as well!
We're so excited to welcome Wan Yen to our team, and utilize her extensive experience within pharma, Good Clinical Practice, biotech and healthcare in the team. Looking forward to the future and the change you're going to drive for us.