Last year we, Marieke Meulemans (CEO of GCP Central) and Valerie Prins (now copywriter of GCP Central), had a fantastic adventure together. We participated in the Hockey World Cup for 35+. We got to know each other at that tournament, and the first seed was planned for our cooperation and hockey friendship.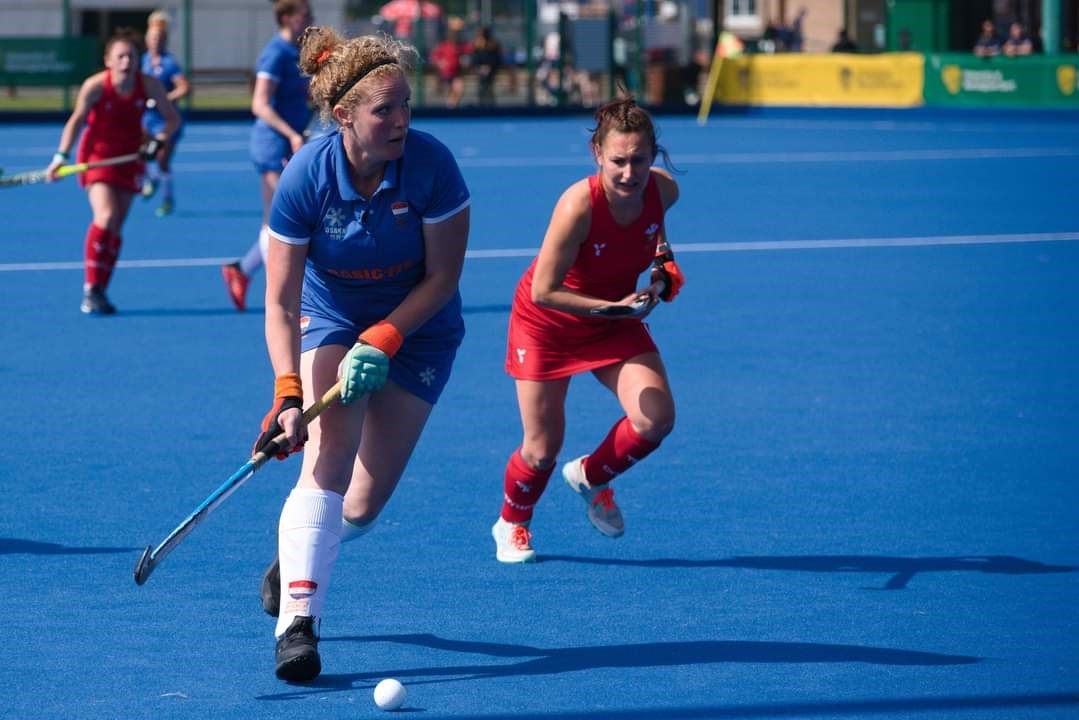 As you can read in the June newsletter, we were able to go on an adventure again this year. This time the European Hockey Championship for 35+, in Nottingham. Because hockey is our shared passion, we like to share something about ourselves and find the balance of relaxation and effort necessary; we would like to take you along in a small part of our European Championship story.
And that relaxation, in addition to effort, can be a challenge, which we both experienced in the run-up to the tournament. Training every Monday evening in Doorn was a considerable and logistical effort. If you have had a game with your club team on Sunday and have two more training sessions scheduled for the rest of the week, if you also work full-time, have to walk dogs and have a partner and children, then it is pretty tiring to be in bed every Monday after twelve. And yet, it also felt like relaxation. You are having fun together, working towards something together and experiencing ups and downs together, collecting money, arranging travel and accommodation, and looking extensively for a guidance team that wants to join us. The latter took the longest, but it worked out very well in the end, allowing us to bring an all-seeing coach, a bouncing assistant/manager and a physiotherapist with a lot of humour to Nottingham.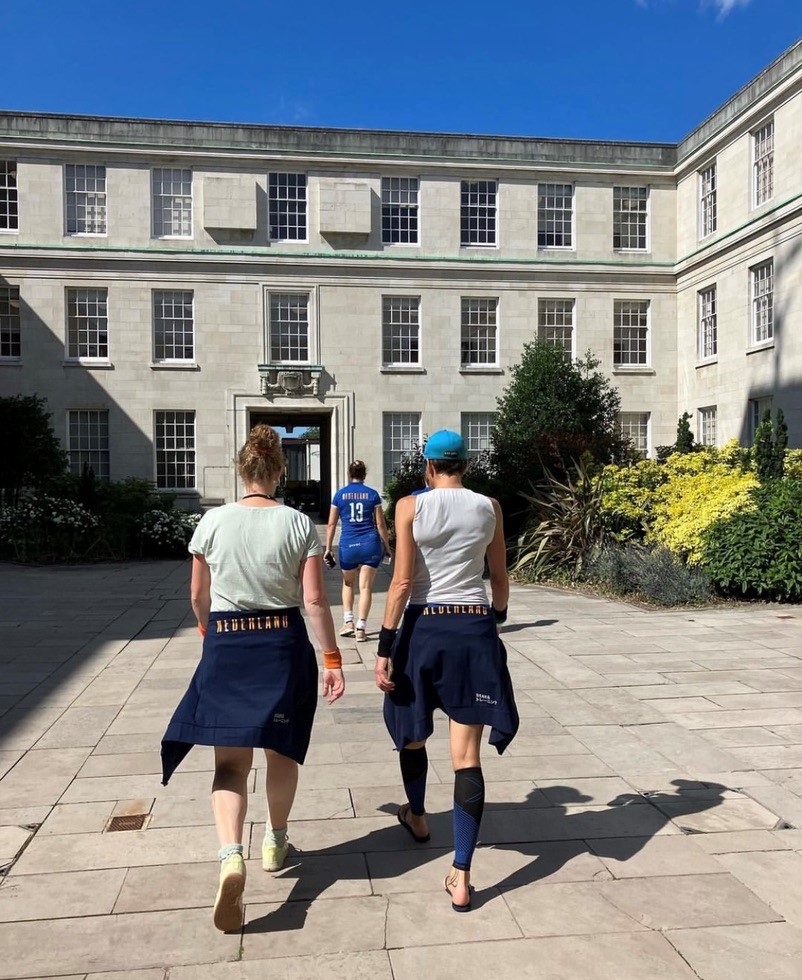 The tournament itself was also a nice mix of physical exertion and mental relaxation. We had to make do with seven days of competition, two rest days and one training day. In the free hours, there was swimming, drinking coffee, walking, playing games, dancing, singing, lying with their legs up against the wall, enjoying a high tea with the whole team and a lot of laughter. Muscle pain in all laughing muscles during all this relaxation. But also muscle aches in all hockey muscles of the effort. We both lay on the couch with the physiotherapist almost daily.
Because we went all out for the highest achievable honor! We fought together with our teammates and challenged ourselves to play better (together) every game. Despite these efforts, despite what the title of this piece might suggest, we mostly played right. No less than five of the seven games were 1-1 on the scoreboard! That is very frustrating for fanatics like us. And yet, if we're honest, we took out everything in it. We have grown as a team, the atmosphere was and remained extremely good, and we have learned much. Because of the level of the coaching team, we can take things back to our club teams so that performance will also be better. Then it is nice to be able to look at the whole process, to be able to enjoy it interestingly, and not to have to dwell too long on the result, the disappointing but justified fourth place.
We take those lessons to our work at GCP Central and the added value we want to bring to clinical research. We strive for the best quality and added value for our customers and teammates in clinical research. Perhaps you recognize this drive in the execution of your work and your research. Sometimes the (research) results will be a bit disappointing, but if the process went well if you functioned optimally as a team and could grab your learning moments in different areas, then it was more than worth the effort, wasn't it?
We would like to thank sponsors Pivot Park and GCP Central for making our international adventure possible.
We wish all our hardworking relations a relaxing summer and secretly turn our attention to the World Championship Masters Hockey 35+ in October 2024 in South Africa…