As learning methods change and the pressure to manage time efficiently evolves, so does the need to provide effective, practical training. We firmly believe hours spent in the classroom and death by PowerPoint should be history.
GCP Central is committed to continuously providing quality and effective training to our myGCP users. That's why we recently sent a survey to our network on the topic of learning preferences in Good Clinical Practice (GCP).
About the Survey.
We invited myGCP users and other life science professionals who are non-myGCP users to complete a survey about their GCP learning preferences. We also included questions around when and how they would like to learn about the rules and regulations that apply to clinical research.
Survey demographics
A total of 211 respondents completed the survey, with the majority aged between  50 – 64 (57%) and 35 – 49  (32%).
72% of respondents were female
26% were male
1% non-binary
 1% didn't provide their gender
Most of the respondents identified their position as:
15,8% Medical doctor
15,2% Research (nurse)
12,8% Study/research coordinator
10,5% Investigator
7% Project manager
4,7% Clinical research associate
Most of the respondents work in a hospital (67%), 9% at a CRO, and 9% in a Biotech/Pharma/Medical device or Food company. 98% of the respondents work in the Netherlands.
GCP Central is committed to continuous learning and offering the best learning experience to our users.
We will use these key insights to improve the myGCP learning system and maximize its training effectiveness. This information will then be shared with clinical researchers to show that the current training methods do not fit with professionals' needs.  We want to show that there is a better, more efficient, and time-friendly way to learn about GCP.
Major Findings
We collated our significant findings and will share these alongside our insights in this section, along with the data.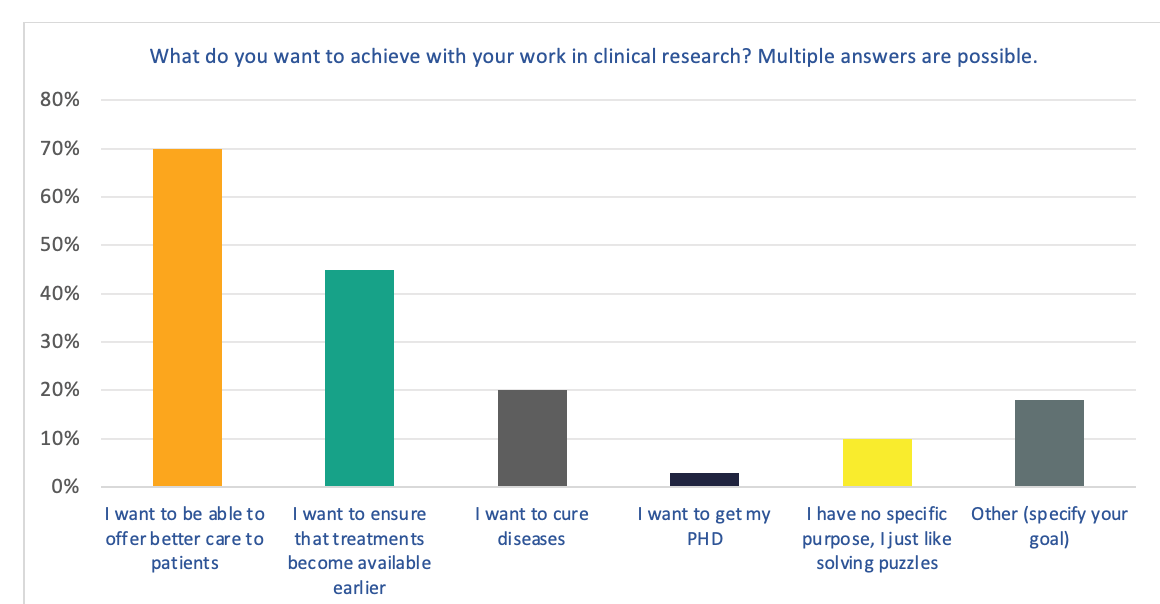 Figure 1. What do you want to achieve with your work in clinical research?
The majority of respondents indicated that their primary motivator for being involved in clinical research is to offer better care to patients. This was followed by wanting to ensure that treatments become available earlier.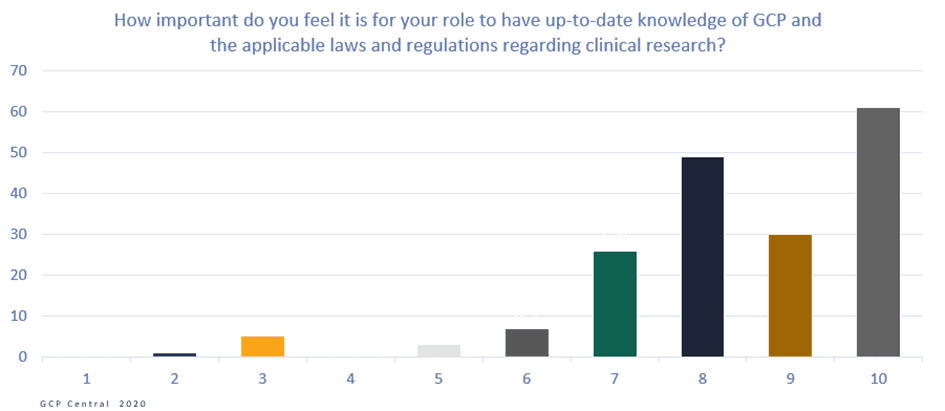 Figure 2. How important do you feel it is for your role to have up-to-date knowledge of GCP and the applicable laws and regulations regarding clinical research?
On the Likert scale from 1 to 10 (where 10 is extremely important, and 1 least important), the 211 respondents scored 9. This means that they felt it was highly essential to execute their role to be up-to-date with their GCP knowledge. The respondents also responded that they think it is justified that people who work directly or indirectly on clinical research should have demonstrable knowledge of GCP and applicable laws and regulations. On the Likert scale from 1 to 10, they scored an average of 8,9 on this question.
Additionally, with an average of score 8,3 on the same scale, respondents highly believe that their knowledge of GCP and applicable laws and regulations contributes to a higher quality of clinical research.
With these findings, the first part of our survey already indicates that the respondents feel the need to be up-to-date with clinical research rules and regulations. In the next part of the questionnaire, we asked questions about their learning behavior, e.g., the time they want to spend and the knowledge they wish to acquire, and how to keep the necessary expertise.
Figure 3. How much time do you spend per month training specifically for your position? Think of training courses on SOPs, protocols, study-related activities, and laws and regulations.
Around 60% of respondents spend between 10 minutes to 2 hours each month on training specifically for their role. (28,90% 11 to 30 minutes; 30,06% 31 minutes to 2 hours).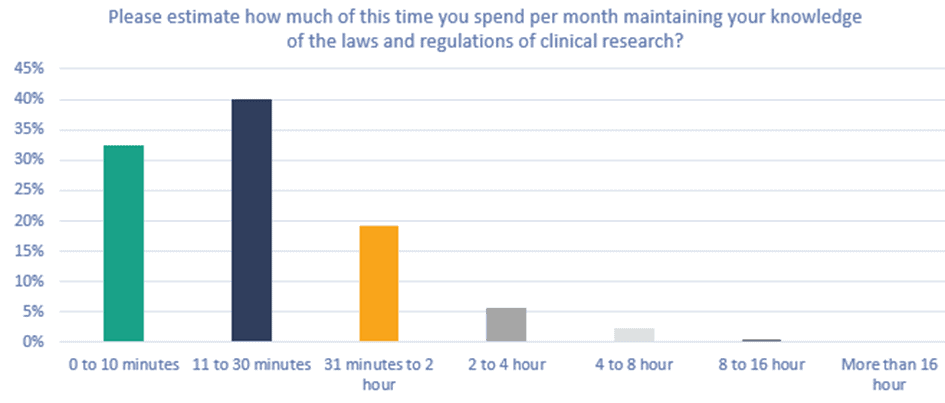 Figure 4. Please estimate how much of this time you spend per month maintaining your knowledge of the laws and regulations of clinical research?
40% of all respondents indicated that of the total time spent on role-specific training per month, 11 to 30 minutes was spent updating and maintaining their knowledge about clinical research regulations, and 19% spend 31 minutes to 2 hours.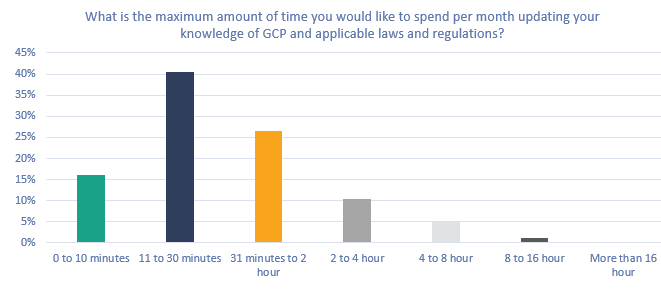 Figure 5. What is the maximum amount of time you would like to spend per month updating your knowledge of GCP and applicable laws and regulations?
When asking about the time, they would like to spend per month on updating their knowledge about clinical research regulations, the numbers are quite similar to the actual time spent. Two-thirds of the respondents (67%) would like to spend up to 11 minutes to 2 hours a month to update their GCP knowledge. And 10% would like to spend 2 to 4 hours each month to update their regulatory knowledge. An interesting outcome of this survey is not the difference between the actual and wanted amount of time spent on training. Still, it is the way the respondents want to spend this time.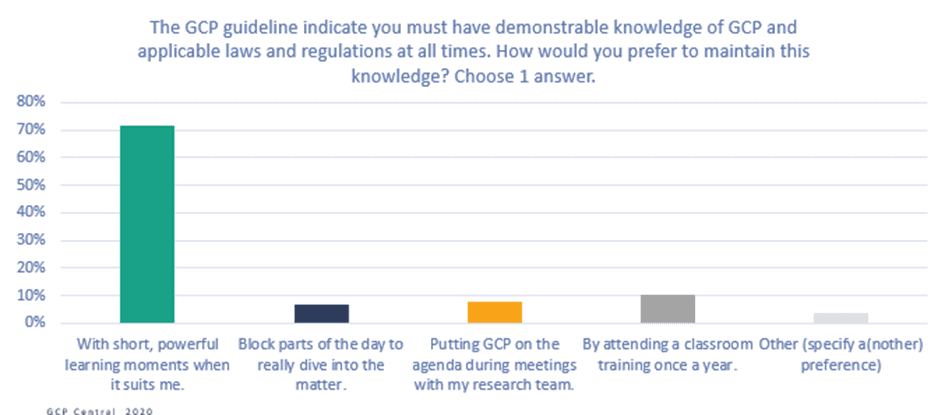 Figure 6. The GCP guideline indicates you must have demonstrable knowledge of GCP and applicable laws and regulations at all times. How would you prefer to maintain this knowledge?
The vast majority (72%) of respondents say that they would like to maintain their GCP knowledge with short, powerful learning moments whenever it suits them, instead of attending planned training sessions. This result confirms that a training program based on a continuous learning strategy would meet clinical research professionals' needs.
Most respondents would like to learn at the moment they notice they lack knowledge (44%), and 26% would like to learn on the go or when they are waiting for something. This result confirms the need for a flexible, mobile learning solution.
When asking how the respondents would ideally distribute their learning time over the year, 28% would like to spend 5-10 minutes a week, 26% would like to spend 5-10 minutes a month, and 41% would plan their training in chunks of 4 hours per year.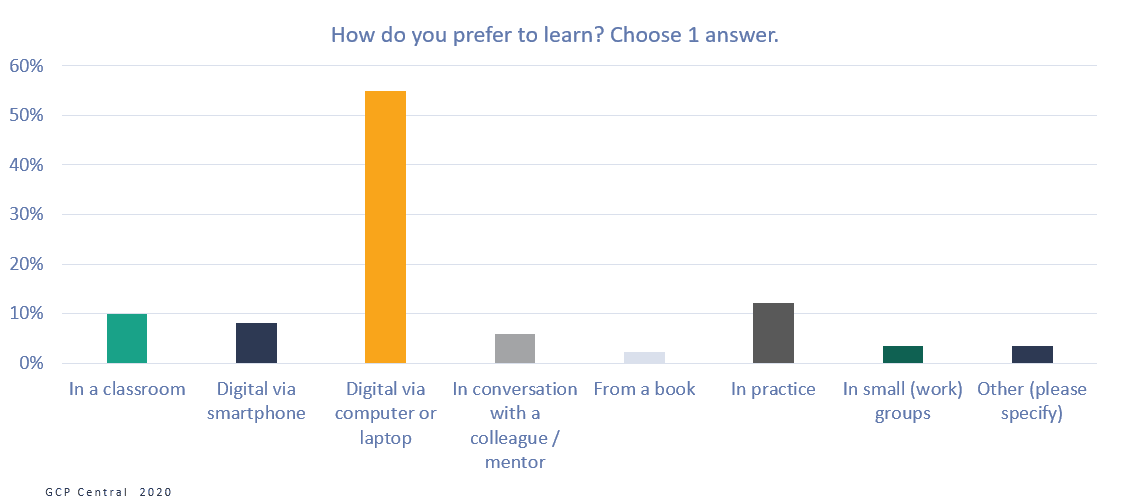 Figure 7 How do you prefer to learn?
More than half of the respondents (55%) indicated that they would prefer to learn digitally, via a computer or laptop,  and another 8% would like to use their smartphone for it. Only 10% of the respondents prefer classroom training as their learning method, where 12% do not want to miss out on learning in practice. A learning method with online learning as a basis, supplemented with short classroom or practice learning sessions, would seem to fit the clinical research professionals' learning preferences.
Continuous learning and mobile learning can be supported by online tools, such as an online learning platform like myGCP or a continuous learning app. When diving into the use of an app for GCP learning and certification, 5 key features came to the forefront as priorities for the respondents.
The GCP Learning Preferences were:
Able to learn from feedback on the given answers (75%)
The questions must be tailored to the position (73%)
Should receive a reminder if there are (new) questions (61%)
Able to see the results and progress (54%)
The questions must be tailored to the knowledge level (53%)
Conclusions
The survey results gave us useful insights into the GCP learning preferences of life-science professionals. They showed us that clinical research professionals are ready to implement continuous learning in our industry. Next to sharing this data with stakeholders in clinical research, we will use these insights to expand the myGCP learning platform's functionalities with a continuous learning app.
From learning at your own pace, in your own time to bite-sized learning moments, the mobile myGCP learning platform already provides an efficient, flexible, and effective way to learn about Good Clinical Practice. Via regular updates pushed to the myGCP learners, ensures our learners stay on top of essential regulatory updates. The continuous learning app we develop will allow the learners to learn from questions and learning activities that are pushed periodically.
Are you interested in joining us in our journey and being among the first to use this app? Please contact us for more information.