With the learning environment we want to not only offer a place where you can follow GCP trainings, we want to provide an interactive platform for anyone who is involved in clinical research. It should be a place where we can exchange knowledge and experiences, can find information and be informed about the latest developments.
Good Clinical Practice doesn't stop in the two years following training – we believe that it should be a continuous conversation. This is why our news not just ' us ' news, but updates from across the research field and mutual discussions and information exchanges.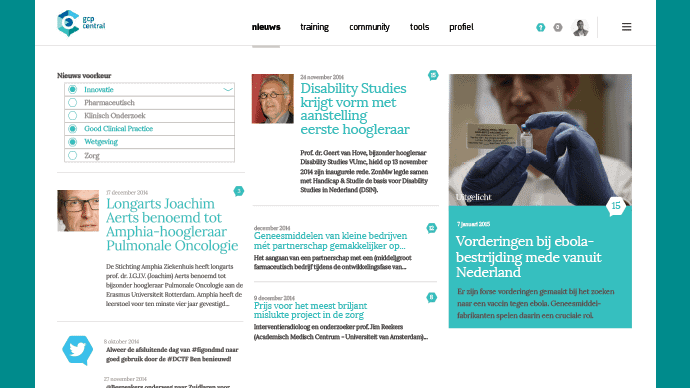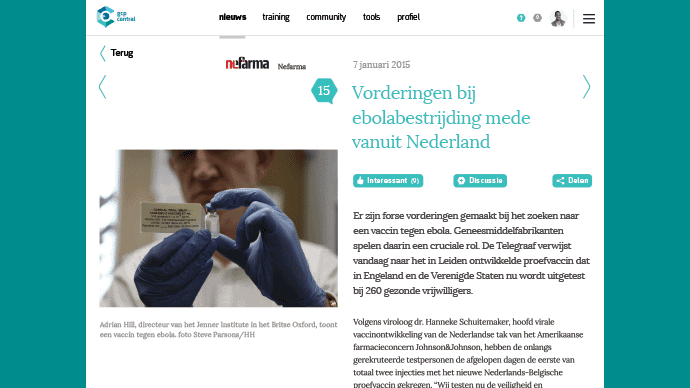 News from trusted sources
In the learning environment you will findrelevant news by CCMO, Ministry of health, welfare and sport and many other sources all in one place. What change in legislation is in the pipeline? What does the new European regulation mean for us? What does the change in the policy of test subjects insurance mean ? You will also find news about new funding opportunities for research projects.
News from the field
Also can you as a company or organization can place news updates. You decide who sees it: all participants in the learning environment, or a specific target group. Think of news about the implementation of a new treatment method in your hospital following medical scientific research, the appointment of a new scientific director or the new scientific code of conduct in your company. You can reach anyone your news is relevant to at one time.
dissemination and expanding
Each participant can share a news story via social media or use as the basis for a discussion around this theme. In the news release on amended policy, for example, you start the discussion: what does that subject policy change mean for me as a researcher? Do we need to change something in our procedures in the hospital? You discuss this question with other participants and experts. You have a direct link with the practical and we help each other out.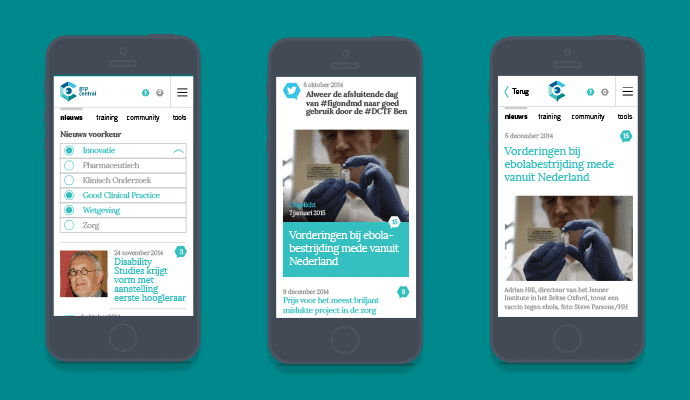 Would you like contribute to our learning environment with blogging, writing or in any other way? We are always looking for experts and experiences in the field. Look here for what you can do.
View also: Sneek Peek: community, Sneek Peek: learning environment