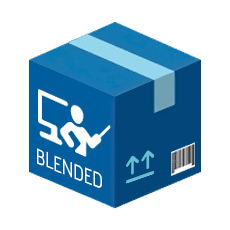 Training day WMO and GCP for trial medication Pharmacists & Assistants
International Good Clinical Practice Guideline (ICH-GCP), EU Directives, Medical Research involving humans Act (WMO)
7.5 hours Classroom per Day)
Dutch / English
At least 10, maximum 20 participants
Wmo/GCP Certificate
What kinds of things will be discussed at this day?
In depth, and refreshing knowledge of ethics, regulation and legislation and guidelines for clinical drug Research.
Various topics related to Good Clinical Practice and trial medication are dealt with interactively. Each teacher discusses a case and gives space to exchange their own experiences. How do people deal with trial medication in various pharmacies? How does collaboration work with the monitor, the auditor and the researcher and the research nurse
Participants are asked to mail questions and practical situations prior to the training, which will be discussed in detail during the session.
Learn More Download the brochure and sign up for this interesting training!
Sign up by using this brochure
Location
Overijsselsestraat 3, Amersfoort
€220,-incl. BTW, lunch en materialen